Erie Professional Roofers
Your Hometown Roofing Experts
Erie Roof Repair & Roof Replacement Experts
Wondering whether you need a new roof or just a repair? Wondering whether or not your roof qualifies for an insurance claim? We understand where you are coming from and we want to meet all your concerns. Erie Professional Roofers is glad to be a full-service roofing company in Erie, Pennsylvania, serving the entire Erie region. We offer the absolute best in complete rooftop repair, replacement, or new installation. Our roofing specialists at Erie Professional Roofers can come out and give you an estimate and discuss your roofing needs at any time. We will complete your roofing job in a timely and expert manner to suit your needs. If you have any questions give us a call today to learn more about us and our roofing services for Erie, PA.

What Sets Erie Professional Roofers Apart?
Erie Professional Roofers is a leading contractor in the Erie, Pa area for roof repair and roof replacement. We work with both residential and commercial customers to build and repair any types of roofs. We plan diligently to deliver to the best product to all of our clients.
Our contractors are licensed, bonded, and insured in the state of Pennsylvania to ensure the highest quality job delivered to the customer. Whether it is for your Erie, PA home or business, our roofing contractors work hard to ensure the job is done effectively and efficiently to your satisfaction. Whether the job is big or small, we handle all types of roof repairs and replacements with the same care and professionalism. This guarantees our standards and your standards are always met across the board.
Erie Professional Roofers has the tools needed to handle all phases of your roof replacement or roof repair. We'll do our due diligence to make sure that we construct the roof that you want that is also within your budget. We'll turn the roof of your home or business in to a structure that is beautiful and functional. We want to achieve the vision that you have for your roof.
At the end of the day, we are contractors who know our stuff and that is what anyone renovating their home or business needs. We can expertly install the roofing system of your desire and even help you choose what type of roof may be best for you. We are more than happy to give our professional advice.
A new or improved roof will make your home stronger, safer, and more energy efficient in the long run. If you need a roofer in the Erie, PA area then get in touch with Erie Professional Roofers today!
Roof Repair
Custom roofs nowadays aren't quite as simply built as they used to be. For many people, the visual appeal of the roof of their home or business is just as important as the functionality.
Erie Professional Roofers are the lead roof remodeling service in the Erie, PA area. We can repair or remodel your roof to the style of your choice while maintaining it's design and functionality. No one roof is created equal and we make sure with each individual project we dedicate the proper time and attention to ensure a good remodel. You'll be hard pressed to find a harder working roof repair company than us.
It is our belief that we are the top go to company for roof repair and remodeling in the Erie, PA area. We can work under any budget to produce a beautiful roof that meets the standards you set. We have affordable costs and no matter what repairs are needed we always aim to provide the highest standard of work possible.
Ever since opening our business in the Erie, PA area we have been dedicated to being the best we possibly can be when it comes to quality roof repairs. We focus not only on the quality of work, but on communication with the client and a pursuit of excellence that enables us to do the best work for the client.
Most people spend the majority of their time under the roof of their home or office. So it makes sense to have a quality roof that is both aesthetic and functional. Get in touch with Erie Professional Roofers today to get an estimate on your roof remodel!
Roof Replacement
A full roof replacement is a big task to undertake for a homeowner. That is why at Erie Professional Roofers we take care of all the hardcore planning and logistics that go in to a brand new roof. Our aim to design and build your roof with top notch precison and efficiency. A high quality roof will transform your property, whether residential or commercial, in to a space that enhances your whole environment.
Our Erie Professional Roofers team goes above and beyond to execute high quality craftmanship to ensure that your new roof fits right in with the already existing structure built around it. While you likely love your home and business how just the way it is, it is likely that some parts may have deteriorated over time just due to the forces of the outdoors. With our high quality roofing team we can construct roof that is just right for you and your property.
With our years of experience in the roofing industry we can ensure that we have the right knowledge and tools to ensure that your roof installation will be performed safely and efficiently producing an amazing final product. Through the high standards we hold ourselves too we have gained the trust and respect of Erie, PA area homeowners and business owners along the way. Having happy customers is the most important thing to us.
However big or small the project, we would love to help as much as we can. We can guarantee a quality new roof as at a reasonable price. If you're looking to install a new roof on your home or business then get in touch with us today!
Insurance Claims
Many people's roofs are often eligible for insurance claims based on factors such as the age of the roof or the manner in which it was damaged. We help customers discover whether ot not the damage to their roof can be covered by insurance.
Typically a claim can be filed when a roof needs a major renovation or complete replacement. If the repairs needed are minor then the cost will usually be covered by the homeowner. Our goal is to evaluate your roof and the repairs needed so you can determine what course of action needs to be taken.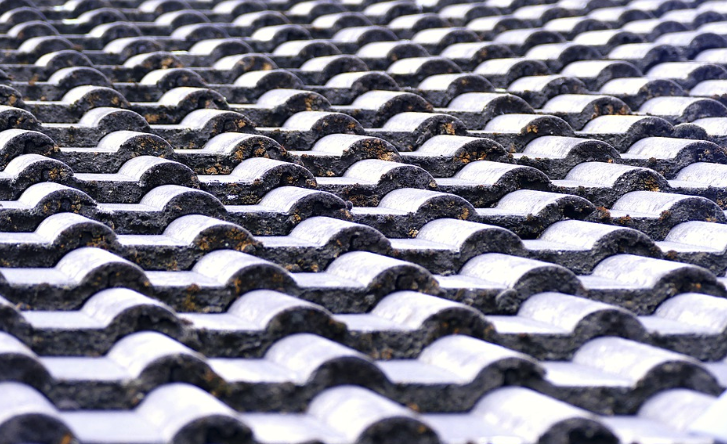 Roof Ventilation
Good air flow is a lot more important to a roof than many people may initially realize. A properly ventilated roof will decrease the amount of electricity needed to heat your home, reduce condensation in your attic, prevent rotting of wood in your roof, and lengthen the lifespan of the roof shingles.
An important component of having good roof ventilation is also the structure of the attic. A well built attic can have a real impact on the way your house is heated. Attic temperatures in hot summer months can exceed 150 degrees. This heat will then swelter through the ceiling of the home making overrall harder and more expensive to cool down.
Storm Damage
Nothing can protect you from the forces of mother mature. Storm damage is always unfortunate and there is never a good time for it to occur with all the running around of daily life. We treat cases of storm damage swiftly and promptly. We can patch any leak and are capable of taking a full assessment of the damage to your home.
Through our professional experience we can also recommend the best course of action going forward to repair your roof and determine whether or not you have the grounds to file an insurance claim for the damage.
After a big storm always make sure to assess your property for any signs of damage. The easiest way to do this is to take a look at your shingles as you can still see them easily from ground level. If you see any signs such as those it can never hurt to get a professional up there to check it out!
Siding
By popular demand, vinyl siding is the go to siding for many homeowners due to its stylistic versatility and durability to different levels if inclement weather. If you want longevity in your siding then vinyl is the your best course of action.
We can install vinyl siding plus any other siding options such as fiber cement siding, cedar siding, insulated siding, insulated backed siding, and regular wood siding.